Luxury Property Turkey Investigates Fake News and Makes an Amazing Discovery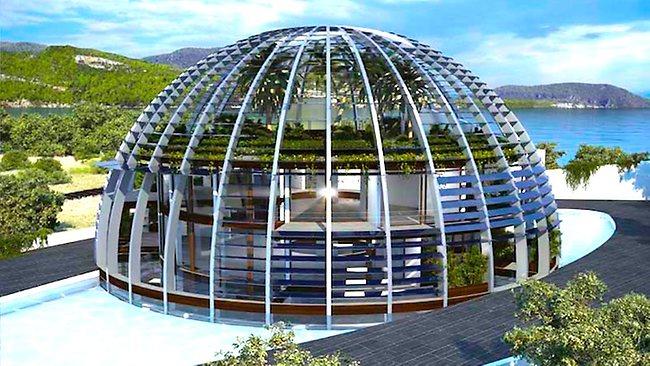 Naomi Campbell is one of the original 1990s supermodels, and well known for her diva demands.  When a client recently expressed interest in acquiring a similar property to her custom-built home in Turkey, Luxury Property Turkey arched an eyebrow.
Major news and architectural networks, including CNBC, IBT, Inhabitat, news.com.au, and many others feature  full length articles about Naomi's special ''Egyptian Eye of Horus'' self-sufficient house on Turkey's pristine Cleopatra's Island, located in the Gulf of Gököva near Bodrum, Turkey.  The island is also known as ''Sedir Island,''  due to the many cedar trees that once grew there. Naomi's home (as well as the island) were reportedly purchased for her as a birthday present from her then Russian tycoon boyfriend, Vadislav Doronin.
According to the internet sources above, Spanish Architect Luis de Garrido built the unique, dome-shaped structure, complete with a fully sustainable micro-climate providing its own water and energy needs without any harm to the local environment.
Featuring 25 bedrooms and 5 lounges, it was designed to be fully self-maintaining and maximizing use of natural light and air flow.  Luis de Garrido's website features a photo of the house on his website's home page.
Located with a stunning backdrop of ancient Caria framıng the horizon, Cleopatra's Island is famous for its silky sand beach. Cleopatra's lover Mark Anthony purportedly brought a fleet of 60 ships from Egypt, filled with her beloved homeland's own, fine grain, silky sand, especially for her.
It seems that Vladislav Doronin didn't get that quite far for Naomi.
Luxury Property Turkey often sails privately throughout the Gulf of Gököva, and decided to check the property ourselves.  In early September, 2017, we arrived at Cleopatra's Island and explored the approxımately 10 hectares ourselves.  Except for the two timber beach cafes, we did not spot anything other than the lovely Roman and Byzantine ruins, including a temple and a beautiful, well-preserved amphitheater.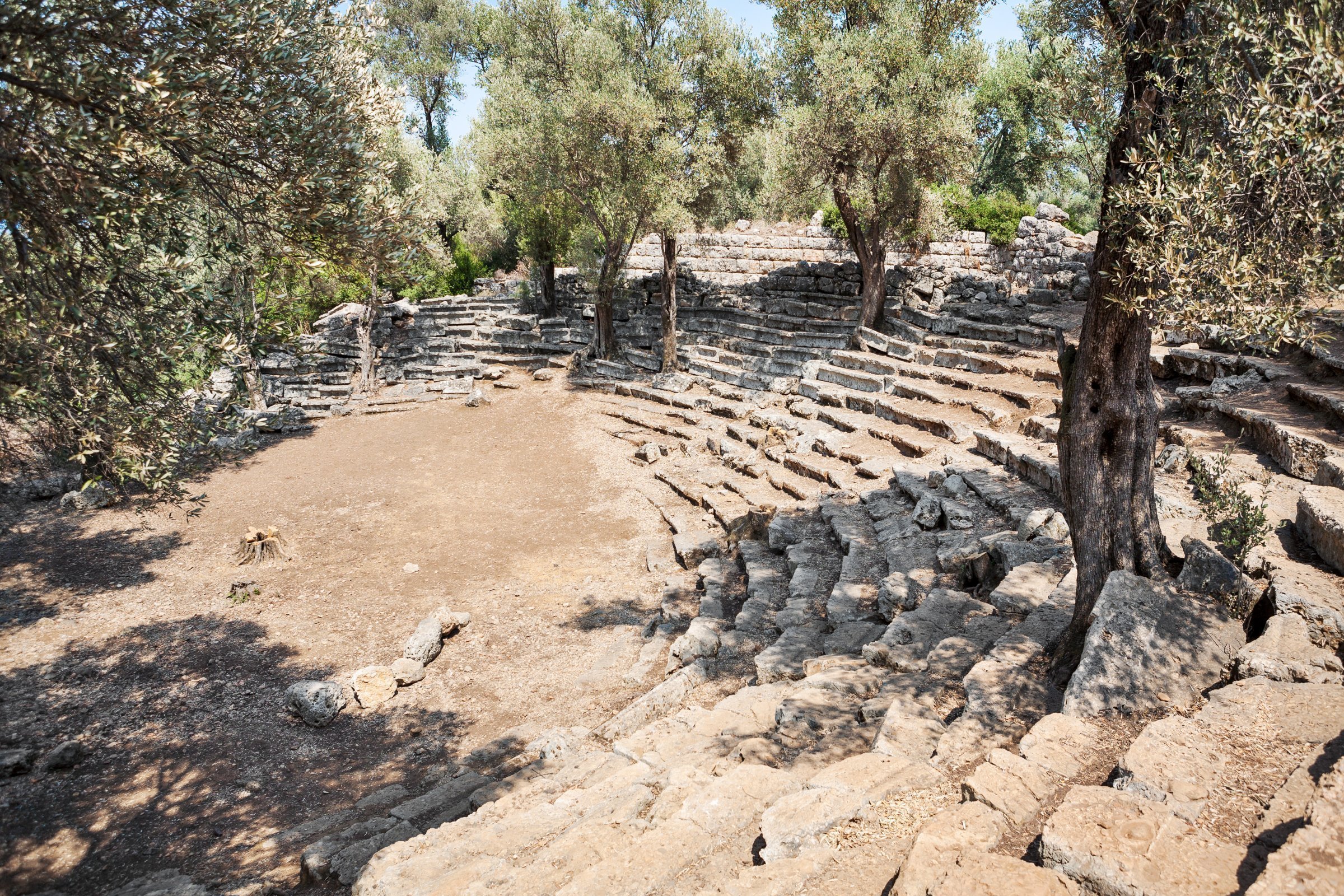 Still not quite satisfied, we enquired with the local government kiosk and café employees as to whether they may have seen Naomi arrive by helicopter or motoryacht, as we doubted she would use the local ferry.  None of the millennium workers even knew of Naomi Campbell, much less a home on the island.
Here's a more recent view of Cleopatra's Island:
Further research on the part of Luxury Property Turkey reveals that a statement made by the former head of the Muğla Ministry of Culture and Tourism president Kamil Özer, ''The island is a completely protected Turkish open-air museum, and no one, including Naomi Campbell can hammer one nail into it.''
In conclusion, Luxury Property Turkey still encourages the idea of these amazing eco-friendly houses, built within proper zoning laws, and we'll continue to be on the lookout for ''false news'' for our clients.