There are more millionaires per square mile than any other region on the Aegean coast of Turkey.   Both Turkish and international investors repeatedly choose Bodrum and the Bodrum peninsula to invest in for holiday and year-round homes, so let's look at the reasons behind their choice.
Physical Aegean Beauty and Micro-climate zones
The diversity of the Bodrum peninsula's landscape includes beautiful rock formations, panoramic views, scented citrus orchards, ancient Lelegian villages and an abundance of beautiful coves and bays, including sandy beaches.  What this means is that a real estate investor has the option of a beach-side villa, a hidden mansion in the privacy of the beautiful local hills, or a luxury modern townhouse just a few meters from the action.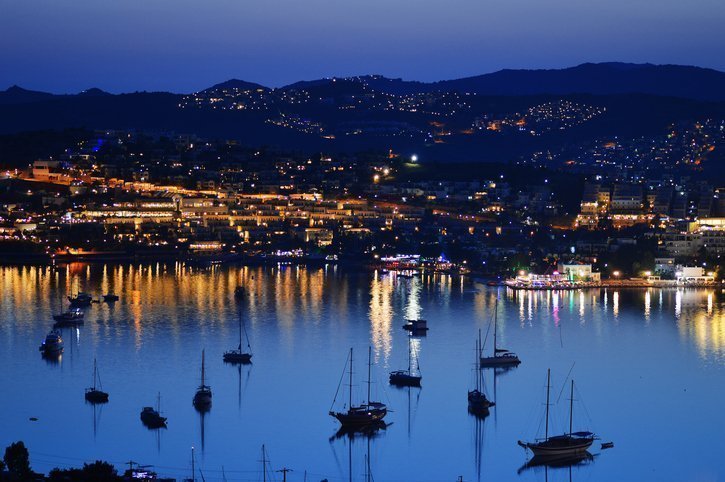 The Mediterranean micro-climates on the Bodrum peninsula also mean that your north facing home will receive afternoon breezes all summer long.  Want warm, sunny winter afternoons?  The southern coast of the Bodrum peninsula alternates between balmy days with the occasional rain-shower, and crisp, sharp sunshine, often warm enough for short sleeves.
2. Culture – Art, Ballet, Music and Theatre
Another reason investors gravitate to Bodrum are the year round attractions of music, theater, art and cultural gatherings include unique events such as the annual March ''Local Bitter Herb Festival'' and the yearly Bodrum Ballet Festival in August.  The Herodot Cultural Center is currently featuring John Steinbeck's timeless ''Of Mice and Men.'' and Bodrum Nurol Art Gallery  has continual exhibitions by local and international artist, as does Karsanat with classical musical concerts.  No other Aegean or Mediterranean town in Turkey features such a wide diversity of options, not to mention the local bridge and bicycle clubs, table tennis tournaments, and the fun H3 (Hash House Harriers), an informal sports club with the slogan ''Drinkers With a Running Problem.''
Yet another reason shrewd buyers of property in Turkey choose the Bodrum peninsula is the ease of access to their investment.  Bodrum-Milas airport (BJV) had over 3 million arrivals in 2017, and has 37 airlines with arriving flights in 2018.  It's only 35 kilometers from downtown Bodrum to the airport and takes about 30 minutes.  With excellent public transportation and the arrival of Uber, getting around has never been easier.
3. Glitz and Glamour
Pamela Anderson's publicist begged her not to do her own shopping at the local supermarket, but she insisted.  In that case, ''Please cover up!'' begged her personal assistant.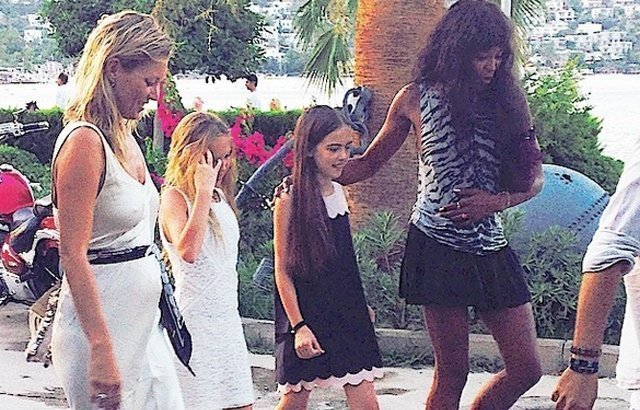 The Bodrum peninsula attracts legions of personalities from all walks of life.  Arab sheiks, Hollywood stars, English royalty, Bollywood figures, athletes and of course, quiet recluses.  You may find yourself moored across from Russian billionaire Roman Abramovich's Eclipse, or on the same Heathrow flight as Kate Moss.  Bodrum's towns are a favorite haunt for soccer superstar Ronaldo, and CNN's Christine Amanpour holidays with her husband former Clinton administration Secretary of State assistant James Rubin.  Naomi Campbell charters luxury gulets out of Bodrum, as do Jennifer Aniston, Prince Charles and Camilla, designer Kenzo, Prince Harry, and Pink Floyd member, David Gilmore.   A smiling and unassuming Mark Zuckerberg openly strolled downtown Bodrum with his wife Priscilla Chan seeking a juicy lamb kebab.