Luxury Property Turkey, Palmarina, Yalikavak, Bodrum
Specialists in Luxury Property for Sale in Bodrum Turkey
European Property Awards 2016/17 – DOUBLE Award Winners
The International Property Awards held their annual European Property Awards ceremony in London on 27 October 2016, where award winners throughout the real estate world were announced.
Sponsored by the Telegraph Newspaper Group and Emirates Airlines these awards celebrate the highest levels of achievement by companies operating in all sectors of the property and real estate industry. An International Property Award is a world-renowned mark of excellence.
Darren Edwards, Annie and Ian Burnett of Luxury Property Turkey attended the event and were delighted and proud to be awarded not one, but two of these prestigious awards.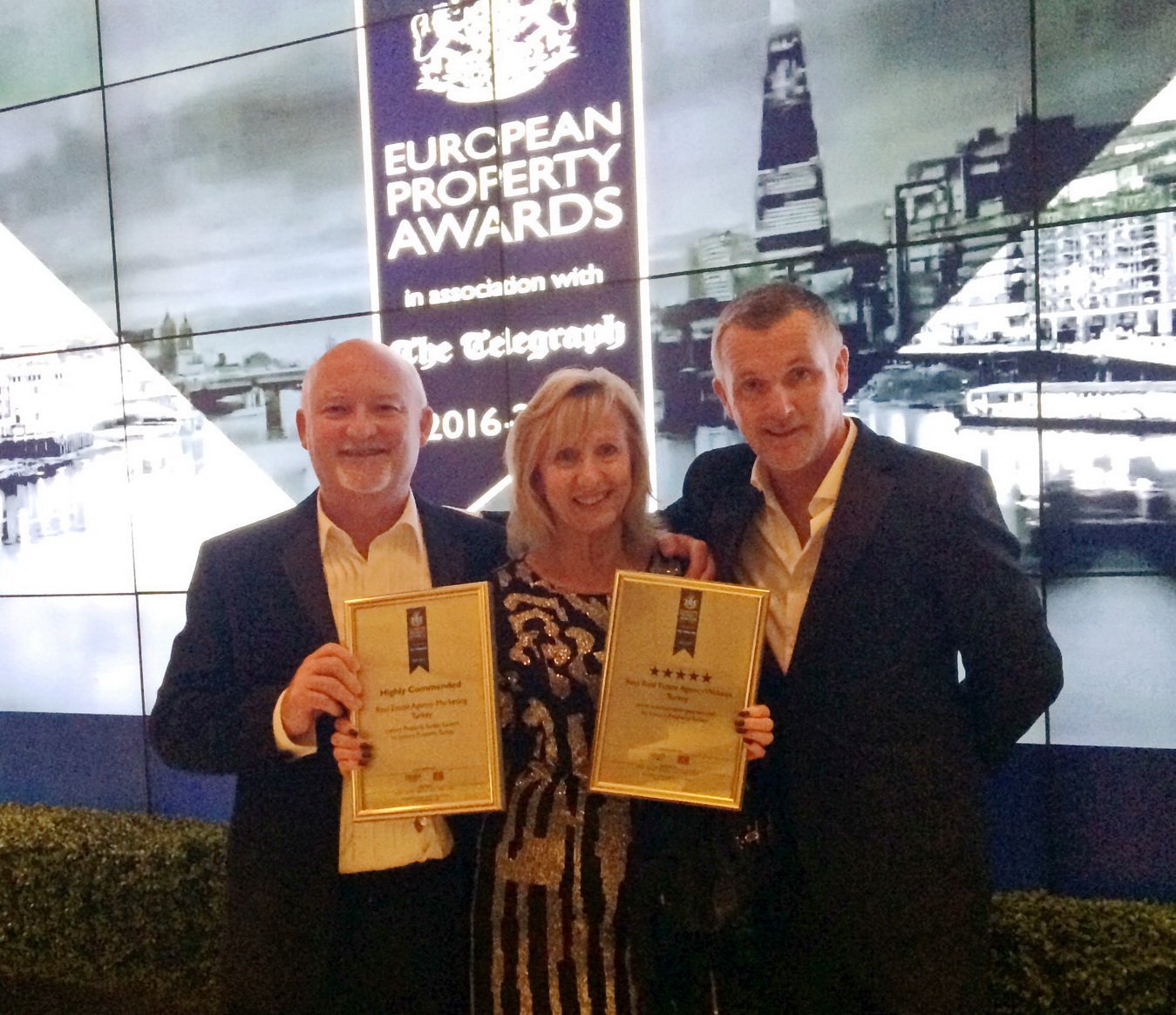 Founder of Luxury Property Turkey, Darren Edwards commented, "We have always placed a great emphasis on presenting clear, precise and accurate information and high levels of customer service and we are thrilled that our double award is recognition of this. Our success is thanks to each member of our team being committed to striving to be the best."
"These two awards provide our business with distinction and a real edge over our competition, Not only do they give us a well-deserved 'pat on the back', but more importantly they provide assurances to investors and lifestyle buyers that they are dealing with the No. 1 property agent in Turkey who have been acclaimed and recognised for their reputation within the real estate industry and voted for by an independent panel of peer to peer industry experts."
International Property Awards are sponsored by: