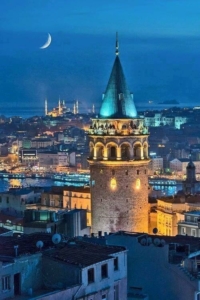 After a 3 year hiatus, visitors to Turkey are returning as consumer confidence has returned with vacationing in Turkey.
Travel Agency Statistics
According to a recent article in TTG (an online booking site directed at agents), Travelzoo – an online booking company – reported a 46% increase in search engine keywords seeking "Turkey" as a touristic destination.  Thomas Cook holiday sales for Turkey have already surpassed those for Greece.   Alexander Regelmann, chief operating officer at Dogus Tourism Group which includes many luxury hotels in its portfolio, says  "With definite signs of upturn and summer bookings to Turkey predicted to rise by 45% this year, the destination is firmly back on the travel map. We have seen a significant increase in our guests from the UK and Europe; this summer will almost certainly be marked as a record-breaking year for tourism in Turkey."
Turkey was one of the top 10 destinations in the world for years according to Conde Nast magazine and Tripadvisor.  After the attempted coup and terror threat, visitors had avoided Turkey, choosing Croatia and Southern Europe instead.  However with the amazing value of Euro and Sterling against the Turkish Lira, and recalling the variety of beaches, activities, vibrant cities, antiquities and yachting tourism that Turkey offers, they feel ready to return.
The New Istanbul Airport
Flights to Turkey and Turkish Airlines' commitment to being a global hub with the launch of the new Istanbul Airport is another attraction drawing visitors back.
Blue Cruise Operator Dave Stanley from Southern Cross Blue Cruising notes "Our business is up 50% over 2018, and while it's still not quite where it was, it's a definite improvement.  The 2020 summer season is especially active with enquiries."
What does this mean for real estate investors?
There's a domino effect.  As tourists and visitors return, demand for hotels, villas and property rises.  Investors have gained confidence again, and many are taking advantage of the excellent exchange rate at this time.
Six and Seven Star Luxury
The very high end hotels, including Six Senses, Mandarin Oriental, Swissotel and Kempinski are much more immune to market fluctuations than mid-range touristic facilities, and these resorts continue to do well.