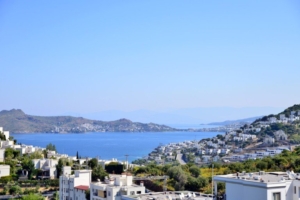 With the new citizenship program which began in Turkey last year, investments for a minimum of 250,000 USD allows for foreigners to acquire Turkish citizenship via a land or residence purchase.  Alternatively setting up a company with a minimum of 50 employees (prior the minimum was 100), or acquiring a public debt bond for 500,000 USD are also methods to gain Turkish citizenship.
With a net capital injection of over 1 billion USD already injected into the economy, applications for citizenship continue, with most of the applications coming from U.S., Canada, China, Russia, Italy, Australia, Iran, Central Asian Republics and Greece, have become Turkish citizens, according to data from the General Directorate of Population and Citizenship Affairs of the Interior Ministry. Some 2,700 foreign investors wishing to become Turkish citizens have made investments, with the average turnaround time being about 45 days to complete the process.
Previously, these limits were $2 million for investment, $3 million for deposit and $1 million for real estate.
The citizenship program grants full rights to naturalized citizens, including health care, tax and insurance premium discounts and the right to work legally.  Turkish citizenship also includes one's spouse and children under 18.
Both Greece and Portugal introduced similar citizenship programs in the past with excellent results.   "The competition may work well for Turkey now," said Makbule Yonel Maya, the general manager of TSKB Real Estate Valuation.
According to Real Estate Investment Association (GYODER) Chair Feyzullah Yetgin, most of the investment properties are in Istanbul, followed by Bursa, Antalya and the Mediterranean touristic towns.
For full details and trusted legal advice, contact Darren Edwards and his staff directly from the Luxury Property Turkey website.