During 2019, property transactions between Turkish nationals and  Middle Eastern citizens increased by nearly 100% compared to 2018. But some nationalities – primarily  Palestinians -had encountered difficulty with such purchases, as they do not always hold passports as normally required for real estate purchases in Turkey.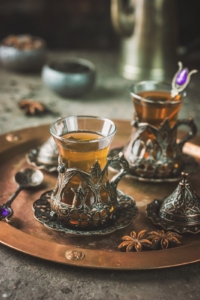 However, with a new regulation brought into effect as of March 2019, Palestinians can now buy property and get a title deed in Turkey with their travel documents –  Turkey is the first nation to offer such a scheme to Palestinians.
The new regulation has abolished the necessity for Palestinians to hold a passport, which often prevented them from investing in international and Turkish real estate. Palestinians are now free to purchase real estate in Turkey by using only their travel documents.
What is of immediate, great potential interest is that Palestinian  foreigners who buy residential or commercial real estate in Turkey (including land) are eligible for a (family) residency permit regardless of how much they invest.  They also qualify for Turkish citizenship if the real estate purchase is for a minimum value of 250,000 US Dollars .  Luxury Property Turkey has already extended its services to a number of newly resident Palestinians in Turkey, and believes that this opportunity will trigger a significant increase in investment inquiries, especially from East Jerusalem.   There are also many Palestinian business people globally who are savvy in business and  recognize that Turkey offers a real and lucrative opportunity where prices have increased and preserved for many years.
Please contact Darren Edwards (whats app) 00905337247836 or [email protected]  to be informed about real estate purchase with travel documents.
Visit www.luxurypropertyturkey.com for real estate investments in Istanbul, Bodrum and Kalkan.